Ce terme emprunté au lingala signifie « celui qui va chercher ».
Passionnée de mode et conseillère en image de formation, j'ai cultivé avec le temps un amour pour les pièces qui ont une histoire.
Plongée dans l'univers de la fripe depuis l'enfance, j'ai toujours pris plaisir à chiner ces dernières, souvent uniques, pour agrémenter mes looks et leurs donner une seconde vie.
Avec le temps ma passion n'a pas diminué et j'ai souhaité la partager avec vous. 
Aujourd'hui, au travers de Moluki je chine et je vous propose une sélection exigeante de vêtements et accessoires au prix le plus juste.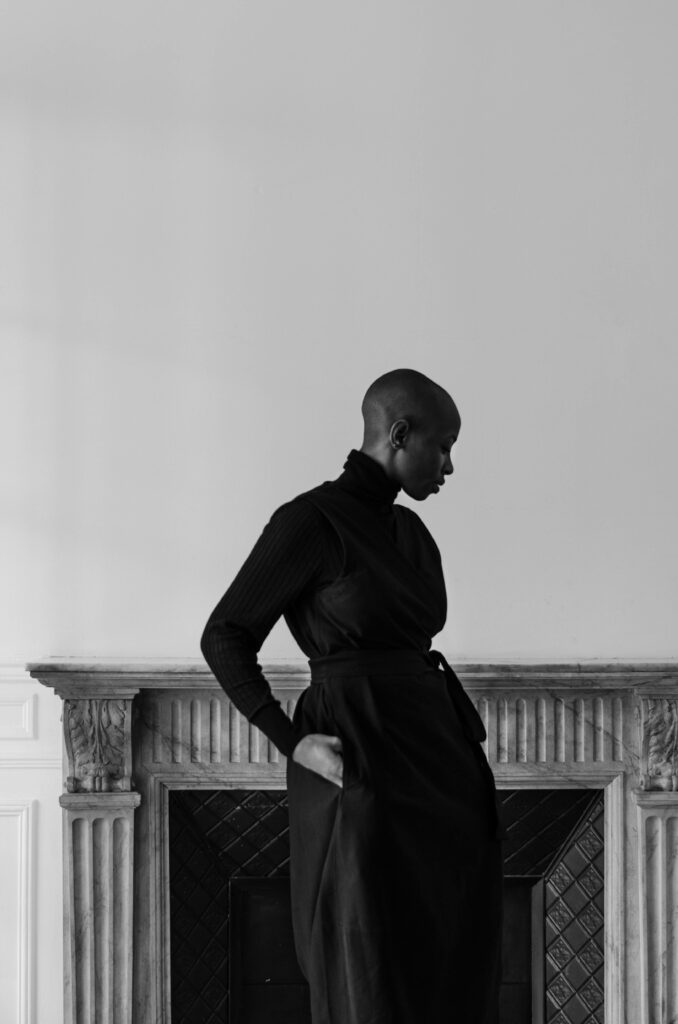 Moluki is a story built on values. These values, I want to share them with you.
Today, dressing is often seen as a constraint: too expensive, too polluting, or too restrictive in terms of tastes and trends.
At Moluki, we believe that fashion allows everyone to express yourself. It does not matter the budget or the knowledge in this environment. Everyone can choose their style and assert it. Moluki is proving to you that you are all free to be original.
Pour se faire, Moluki tient sur un principe : l'honnêteté. Pour être libre, il faut être honnête avec soi-même. Il faut reconnaître que notre consommation actuelle de vêtements n'est pas durable, et oser la changer. Être honnête c'est s'assurer que les prix soient justes, et qu'il n'y ait pas de contrefaçon. En dehors de cela, être honnête, c'est aussi savoir se libérer des règles qui ne nous correspondent pas. Soyez originaux, osez consommer autrement.
Together, we can create a world where everyone feels at home, from merchant to customer.
Moluki offers you a different take on second-hand clothing by staging its articles.
C'est aussi l'opportunité de redécouvrir des matières, des savoirs faire et des marques qui ont fait l'histoire de la mode. La qualité du produit et des matières, c'est aussi ça l'esprit Moluki.
Chez Moluki vous n'êtes pas un client de seconde main. Tous les articles sont lavés, repassés et emballés avec grand soin avant diffusion sur le site.
Moluki c'est une communauté au sein de laquelle vous pourrez échanger au travers des réseaux sociaux et participer activement à la vie et au développement de l'enseigne.
Vous manquez d'inspiration ? Moluki vous propose via son Instagram et ses réseaux sociaux, des conseils pour coordonner vos vêtements et accessoires.
The pieces are second-hand and may present some imperfections which makes the charm of the second hand.
Ici la veste de jogging 80's côtoie le tailleur couture.

Ecoresponsable

Quality / price ratio

Love

Rigor

Honesty