This term borrowed from Lingala means "the one who goes to seek".
Passionate about fashion and trained image consultant, over time I cultivated a love for pieces that have a story.
Immersed in the world of second-hand clothes since childhood, I have always taken pleasure in hunting for these, often unique, to enhance my looks and give them a second life.
Over time my passion has not diminished and I wanted to share it with you. 
Today, through Moluki, I go shopping and offer you a demanding selection of clothing and accessories at the fairest price.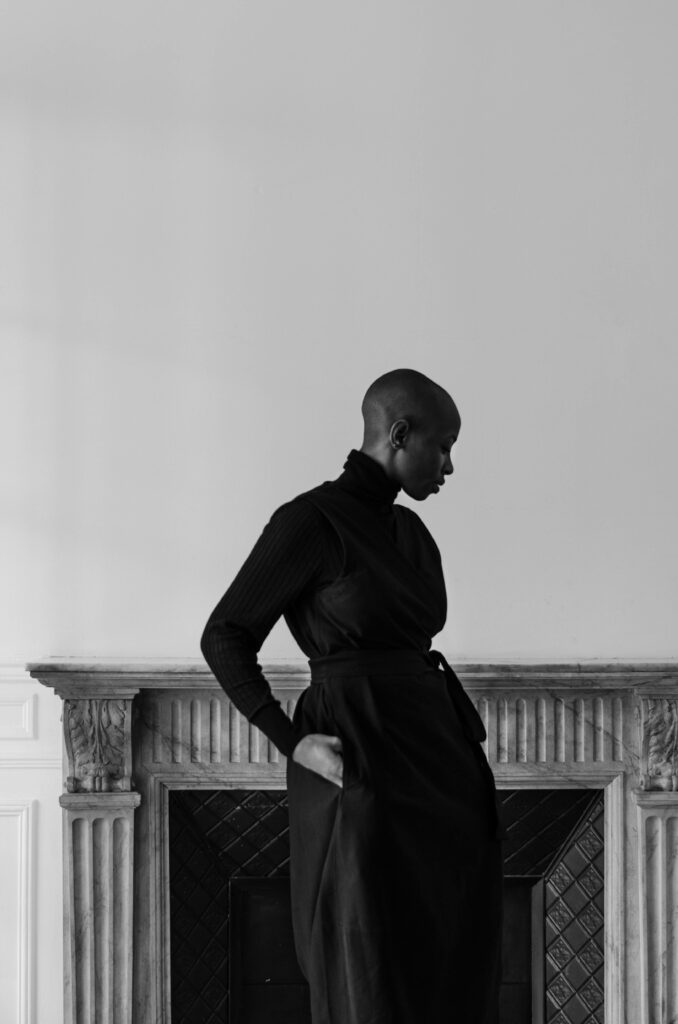 Moluki is a story built on values. These values, I want to share them with you.
Today, dressing is often seen as a constraint: too expensive, too polluting, or too restrictive in terms of tastes and trends.
At Moluki, we believe that fashion allows everyone to express yourself. It does not matter the budget or the knowledge in this environment. Everyone can choose their style and assert it. Moluki is proving to you that you are all free to be original.
To do this, Moluki sticks to one principle: honesty. To be free, you have to be honest with yourself. We must recognize that our current consumption of clothing is not sustainable, and dare to change it. To be honest is to make sure that the prices are fair, and that there is no counterfeit. Apart from that, being honest is also knowing how to break free from rules that don't suit us. Be original, dare to consume differently.
Together, we can create a world where everyone feels at home, from merchant to customer.
Moluki offers you a different take on second-hand clothing by staging its articles.
It is also the opportunity to rediscover materials, know-how and brands that have made the history of fashion. The quality of the product and the materials is also the Moluki spirit.
At Moluki you are not a second hand customer. All items are washed, ironed and packaged with great care before posting on the site.
Moluki is a community in which you can interact through social networks and actively participate in the life and development of the brand.
Are you lacking inspiration? Moluki offers you, via its Instagram and its social networks, advice on coordinating your clothes and accessories.
The pieces are second-hand and may present some imperfections which makes the charm of the second hand.
Here the 80's jogging jacket meets the couture suit.

Ecoresponsable

Quality / price ratio

Love

Rigor

Honesty